Unlock Your Customers – and Their Account Data – With Mobile Portals
Posted: 06/12/18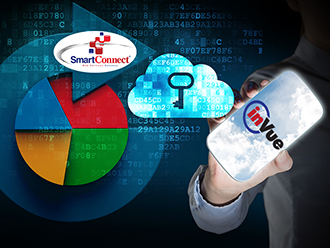 When was the last time you accessed your account management portal from a smartphone, the way a majority of customers might? If it wasn't mobile friendly or was slow to load, then your "customer service portal" is more of a "customer frustration portal." Not having an accessible, optimized customer gateway could be cutting into your online sales and slowing down cash flow.  A poorly designed portal could also be damaging your reputation, your referrals, and your customer retention rates. 
Here's what you need to know about mobile use, by the numbers:
Over 40 percent of online transactions are now done on mobile devices.1
20 percent of American adults are "smartphone only" internet users, meaning they have no traditional home broadband service.2
69 percent of smartphone users are more likely to buy from companies with mobile sites that easily address their questions or concerns.3
51 percent of smartphone users have purchased from a company/brand other than the one they intended to because the information provided was useful.4 
People who have a negative brand experience on mobile are 62 percent less likely to purchase from that brand in the future.5
If you don't have a customer portal, or if the portal is desktop only, any of your customers who fall into those categories could be considering a move to a company that offers the same level of mobile self-service that they receive from their other service providers.
A device responsive online portal offering real-time data from ADD Energy E3® will enhance your company's presence … and bring you into the 21st Century. Look at all the things you and your customers can do with a complete, mobile-friendly integrated portal:
Customers can:
Order fuel from anywhere
Make a payment
Request delivery
Check their account balance
Check their delivery history
Access their account data
Enroll in a service contract
Enroll in a budget plan
Enroll in a price protection program
Review and redeem loyalty points
View account information for multiple locations
Access invoices and statements
Become a customer
And more
Your company can:
Integrate your lead tracking software with your Energy E3® data
Empower sales personnel to enter lead data and notes
Create new accounts when projects are won
Automatically write back all payments and transactions
Send account-specific promotions by text or email
Display account-specific marketing messages
Alert the customer when payment is past due
Email/text service reminders
Customize price protection by customer data
Connect your price protection and hedging data
Send automated emails
Integrate your billing and invoicing
Offer expanded loyalty rewards –, jewelry, electronics, housewares, etc.
And more
Smartphone users expect these options to be available at their convenience and at their fingertips. They don't have the time or patience to pinch/zoom/scroll, and there's no reason they should need to.
PriMedia develops integrated Smart Connect® powered customer portals for energy marketers, with solutions for companies of all sizes. We offer inVue Account Management, OnPoint® Loyalty Program, PricePoint® Price Protection System, LeadPro Lead Management, TextPoint, MailZoom and more. As a full-service marketing and communications agency for 25 years, PriMedia can assist your company with its web development, customer portals, traditional and digital marketing, and more.
For more information on integrated New Customer Enrollment, Lead Tracking or other SmartConnect integration software, please contact PriMedia at 800-796-3342 or info@primediany.com, or your ADD Systems sales associate at 1-800-922-0972 or sales@addsys.com.
1, 4, 5 Google, 2017
2 Pew Research 2018
3 Blue Corona, 2018