Is It Time to Change Your Marketing Company?
Posted: 04/13/18
If you are working with a marketing company that's not working for you, you could be losing sales opportunities every day. It's time to stop making excuses for sub-par marketing and start putting your company's well being first. Let's see how many of the following issues apply to your current agency.
Web Services
How does your website rank for Key Search Terms? Is it optimized for voice searches?
Does your website, e-store, or account management portal work on smartphones?
Does the agency have proven expertise in online marketing, and is it a Certified Google Partner?
Customer Service
Do your CSRs know the right things to say to customers looking to switch?
Are they attracting, or repelling, customers and prospects?
Online Applications
Do your online customer portals seamlessly integrate with your enterprise software?
Were you given prefabricated online applications and told to adapt your business processes to fit?
Do they give you second-rate imitations of other companies' cutting edge online applications?
Creativity
Does your marketing need new ideas and a fresh look?
Do you know how much of your budget is siphoned away for management fees and commissions?
Ethics and Professionalism
Are they respected for their honesty and expertise?
Do they really understand your business?
If you think it's time for a change, contact PriMedia.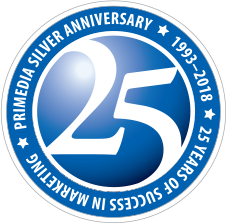 For more than 25 years, we have been the leader in energy marketing, and here's why:
Experienced marketing and advertising professionals
Fully staffed - all work is produced in-house, including software development
Creative, successful digital and traditional marketing campaigns
Google Partner, certified in Search, Display, Mobile, analytics and more
Social media marketing, online and print ads, TV, radio, and direct marketing
Email marketing, text messaging, programmatic advertising, content strategies
Customer retention and new customer acquisition marketing
Leader in integrated applications for ADD Systems E3 and SmartConnect, Blue Cow Ignite, Automated Wireless E-Sys and other enterprise software
Social media experts
All websites and portals developed on responsive platforms
Ethical, honest and transparent business practices
Expanded campaign tracking services: landing pages, call tracking, lead systems, analytics and more
Ready for a change? See what PriMedia can do for your business, with a no-obligation consultation to review your current marketing strategies, your goals, and the best ways to get you there. Contact us today, 800-796-3342.