You Can Count on PriMedia's Support!
History was made at the inaugural HEAT Show, thanks to all the dedicated heating and energy professionals who came to Providence, RI. We are all energized by the unanimous resolution to achieve net-zero carbon emissions by 2050. Working together, we can make a difference in our communities, our businesses, and our futures.
Thank You!
We were equally energized by the opportunity to speak with so many friends, old and new. Thank you for participating in our education sessions and visiting our booth.
Women in Energy: WE Industry Discussion, Time Saving Technology Tools
Communicating to Your Customers on Climate Change and Your Solutions
Smart Marketing 2020: What's New, from Website Design to Smartphone Marketing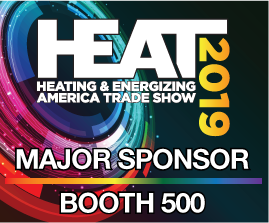 Contact PriMedia to discuss marketing your business' clean-energy future, or for more information on any of our presentations.